Once maligned, gin's popularity is now reaching giddy heights and with it a focus on craftsmanship. Let's take a look back at the bumpy journey of this fragrant spirit's rise and fall, and rise again

If you hadn't noticed already, gin is wildly popular right now – sales continue to soar and as a result more and more boutique distilleries are popping up to add their carefully crafted offerings to the shelves. This aromatic spirit, with its core ingredient of juniper berries, engenders much excitement and anticipation in its avid fans, whether in a classic gin and tonic or Martini, as a solo sipper, or in the vast array of modern cocktails it lends its fragrant nuances to.
Thankfully, this current gin mania is of the quality variety – looking back at its history, it wasn't always so…
A chequered past
While gin has a strong association with London, it was the Dutch who first created and popularised it (although, there are earlier references to juniper-infused alcohols, dating back to 70 AD).
In the 1600s, the Dutch used a concoction, known as jenever, as a "medicine", ritually distributed to army troops. When the British came to help the Dutch in battle they were reportedly impressed by "Dutch courage", attributed to imbibing this concoction (yes, that's where that term is said to have originated).
The Brits returned to England with it, where its name was shortened and anglicised to gin. But back in Blighty, the gin situation got a little cuckoo for a time.
William III, of Dutch origin, became King of England, Ireland and Scotland in 1689. During his reign he provided tax breaks on spirit production, which led to a period where gin was cheaper than even beer. While there were some quality examples being sipped by the elite, the poor of England were producing some less-than-perfect specimens and guzzling it at an alarming rate, leading to some fairly hairy societal problems.
Even after the government introduced a pricey distiller's license in the early to mid 1700s, the gin craze was rampant. Ever heard gin referred to as "mother's ruin"? That was down to tales of abandoned children by mothers more interested in their gin fix.
Unsurprisingly, gin was vilified for a time, but in 1830 the situation turned around with the invention of a new still. Gin became a purer spirit and its reputation was gradually restored. It was the drink of choice for the British Royal Navy, as it didn't spoil on board ships like beer. Quinine rations were used for sailors to combat malaria and, eventually, quinine-containing tonic water and gin were paired, creating the now famed G&T.

Botanical beauties
Gin has come leaps and bounds to be the spirit it is today. Made with a two-stage process, first a neutral spirit is made, akin to vodka, then this base spirit is redistilled with a selection of botanicals – ranging from seeds, berries, roots, fruits, herbs and spices – before being reduced to bottling strength. There are different methods for redistilling and the botanicals used can vary greatly, but juniper is a necessity in order for it to be called gin.
Juniper is what gives gin its distinctive piney aroma and slight bitterness on the palate. Coriander and angelica are also regularly included but there are more than 100 different botanicals commonly used to flavour gin – with anywhere from seven to 20 included in any given brand, allowing truly unique flavour profiles.
London Dry gin is a juniper-forward style gin and probably the most widely produced. But that doesn't mean it has to be produced in London – a London Dry gin merely adheres to a set of regulations, including: the gin can only be watered down to a minimum strength of 37.5 per cent, it must not contain any artificial ingredients and no flavour or colour can be added after distillation.
Perhaps once seen as fusty and old-fashioned, it seems gin is now at the epitome of its reinvention as a modern and seriously chic drink choice. Whether that's because of its versatility in a cocktail, its fascinating backstory, or its exciting botanical uniqueness, meaning no two gins are alike, we should be grateful for this current "gin craze" – there's certainly no shortage of superb quality and sophisticated examples to be trialled. Long may it last.
Gins to try
Gin is a constantly evolving drink, it's clean, simple formula makes it the perfect carrier for other flavours, or enjoyed pure, ice cold and on its own. Broaden your gin horizons with one of these:

Scapegrace Gin
Scapegrace's Gold gin was named "Best London Dry Gin in the World" at the International Wine & Spirit Competition in 2018 – not bad for two Kiwi boys. This higher strength (57% abv) gin uses 12 botanicals, with a triple citrus hit and a floral finish.

Dancing Sands Distillery
New Zealand's most awarded distillery, Dancing Sands sources its water from the aquifer that feeds the clearest spring in the world. The Dancing Sands Dry Gin has eight botanicals – you'll notice notes of cardamom, coriander, and peppercorns, with mānuka leaves giving it a distinctive Kiwi twist.

Karven Craft Distiller
Internationally awarded Karven Distillery, operating out of Riverhead in Auckland, has a Dry Gin that offers the classic juniper but with a good dose of fresh New Zealand citrus and underlying sweet floral and spice notes, including mānuka flower.

The Source Barrel Aged Gin
The Cardrona Distillery have created a delicious gin from locally foraged botanicals and then aged it in Pinot Noir Casks from Felton Road Winery. The result is a gin that retains citrus notes with a rich, complex flavour and a pale rosé-like colour.

Riot & Rose
This brand from Marlborough is pushing boundaries with its 'new world' examples. They have two gins in their line-up, including 1743 Riot, a bold expression of citrus, fennel, star anise and cardamom, finishing with kaffir lime. And 1920 Rose, a floral expression with Turkish Delight flavours.
Dancing Sands Sauvignon Blanc Gin
Gin. Meet Wine. Kiwi distillery Dancing Sands has cleverly distilled the crisp fruit flavours that make Kiwi sauvignon blanc a glassic into a beautiful gin that retains hints of juniper and coriander seed. A marriage made in heaven.
Greenall's Blueberry Gin
The original Greenall's London Dry Gin has been infused with fresh blueberries, resulting in a fruity gin with a sweet, slightly tart flavour and a hint of floral. It is made with 100% natural ingredients - so contains no sugar. Pair it with tonic or soda water, and garnish with fresh blueberries.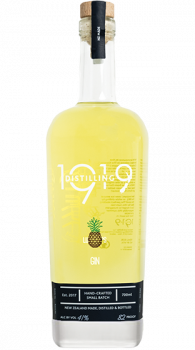 1919 Pineapple Bits Gin
A gin tribute to everyone's favourite, iconic Kiwi lollies? 1919's Pineapple Bits Gin has bold pineapple notes and even a delicate hint of chocolate. Try it with tonic garnished with pineapple, or for a summery cocktail add 40ml of the gin and 15ml of Manuka honey syrup over muddled mint and ice. Top with soda water.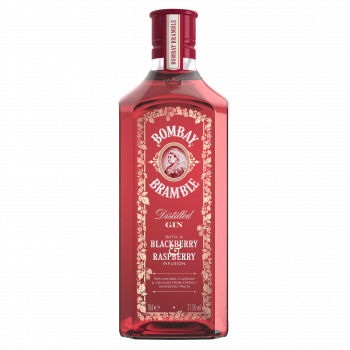 Bombay Bramble
From the makers of Bombay Sapphire comes a fruity infusion, perfect for summer, served over ice with a splash of tonic and a twist of lemon. Bombay Bramble's blackberry and raspberry flavours come from a 100% natural fruit infusion with no added sugar.