Quench your imagination with these new flavour profiles from Reefton Distillery.
It is a rare distiller who would recommend adding fizzy drinks to a delicious New Zealand-made gin, but that is precisely what Beth Scott of Reefton Distilling Co wants you to do.
She devised three new and innovative flavours for Reefton's Flavour Gallery series and wants people to experiment and get creative – and not be limited by pre-conceived ideas that you can't put certain drinks together.
Reefton – the distillery behind the uber-popular flagship Little Biddy range – wanted to offer something playful and landed on three new and unique gins after a little trial and error. They all share the same classic gin base – juniper, coriander, angelica, liquorice, cardamom and orris, and all have a vibrant hue and range of flavours.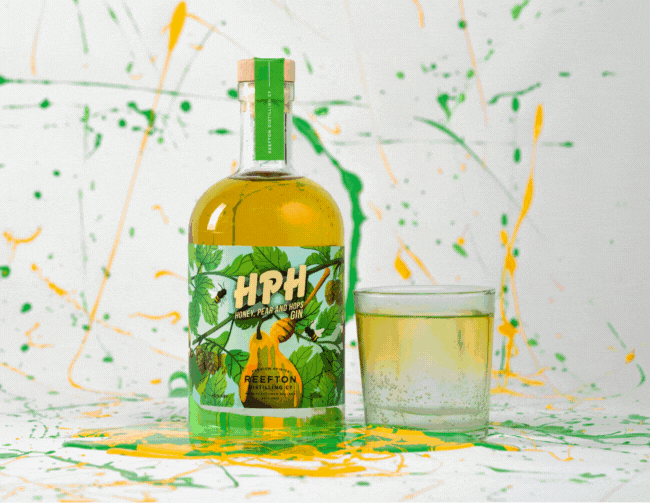 The trio consists of Rosé Ripple with Hawke's Bay rose and boysenberry and vanilla (pictured above); HPH with honey, pear and hops; and Citrus Sunset with grapefruit, peach and blood orange.
"Little Biddy focuses on New Zealand botanicals, and for Flavour Gallery, we wanted to make something super innovative. There is really only a couple of different-flavoured gins, so we choose big, juicy gins that when you mix them with tonic or soda, you feel like you're drinking a cocktail," Beth says.
"They have great flavours and are fun and vibrantly coloured – so it keeps summer alive during winter. You can mix them with tonic or soda water at home and make something interesting with not many extra elements."
Beth advocates for a classic G&T but wants people to use their imagination to devise their own flavour profiles. She cites one fan who put creaming soda with the Rose Ripple.
Coconut water, sparkling wine, juice from tinned fruit, and even kombucha are great accompaniments. "We know because we sat at a table for two days and tried all these wonderfully different combinations."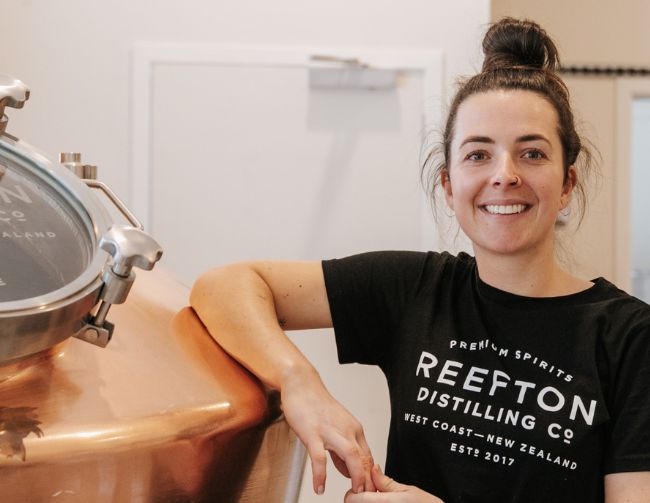 Bold flavours deserve a bold label, so Reefton did a co-lab with New Zealand artist, Adam Macauley (@byspiltmilk on Instagram) to design branding that is equally distinctive. "I love that the colours really pop and evokes what the flavour of the gym is going to be."
Beth started her distilling career with Reefton three and a half years ago, and loves that the brand wants to push boundaries and expectations. "I studied new product development at university, it's a fun part of the job." Beth recommends making a French 75 with the HPH, which has lemon notes. And the Citrus Sunset has hints of grapefruit and would work well with a quinine dominant tonic, or citrus soda.
"People should be a little bit adventurous with their tonics and try the different flavours. Everyone's got their own palate and knows what they like." The Flavour Gallery Series is an approachable, lower-priced blend for the gin-curious.
Words Hayley McLarin (@ginetic.testing)