What are vegan wines and why are they growing in popularity around the world right now?
The start of November celebrates World Vegan Day, and here at Toast we've been tracking the steady rise of vegan wines lately.
Veganism is increasing globally, and as more and more consumers switch to vegan diets for health and environmental reasons, they are also beginning to question the wines they drink.
HOW IS WINE NOT VEGAN?
Fining agents are often added to wines to improve their colour, flavour, texture, clarity and stability, and a large number of these are animal-derived products such as gelatine, milk, marrow, egg white and fish oil.
WHAT'S THE ALTERNATIVE?
Time is the alternative ingredient that winemakers can use to achieve the same results as animal-derived fining agents. For example, according to Rockburn Central Otago wines, if given a few extra months a wine will typically become less cloudy on its own.
HOW TO FIND VEGAN WINES
In New Zealand, the Food Standards Code means that fining agents must be listed as potential allergen ingredients on a wine's back label, and many vegan-friendly wineries are proud to share their philosophy with consumers, so brands will often tell you of their vegan wine commitment on the bottle too.
VEGAN WINE RECOMMENDS
Rockburn Wines was founded in central Otago in 1991, and has vineyards across the region (pictured below). Winemaker Malcolm Rees-Francis' philosophy is to treat the fruit and wine as gently as possible, with minimum interference and maximum ease of use.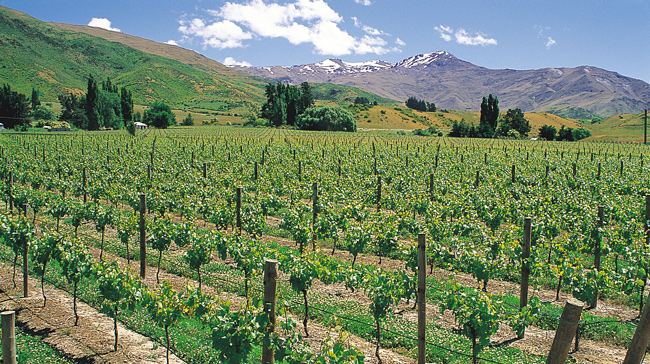 Here are our top picks from their vegan wines…

ROCKBURN CENTRAL OTAGO PINOT GRIS
Ripe peach, nectarine and Nashi pear characters plus a long zesty finish makes this off-dry pinot gris the perfect partner to seafood dishes, and spicy Asian and Mexican cuisines.

ROCKBURN CENTRAL OTAGO PINOT NOIR
This multiple-medal-winning pinot noir has vibrant aromas and flavours of red and black cherry, and rich mocha with a lasting, expressive finish.