Once considered the domain of older men, whisky is now widely enjoyed by men and women, young and old. Toast explores the modern whisky drinker's tastes and what's driving this changing demographic

Words by Nikki Birrell
Silver-haired men, leather wingback chairs, buttoned-up cardigans, smoking pipes… not so long ago, this is what you might have pictured if asked to conjure up a typical whisky scene. But a lot has changed over the past 10 years or so and it seems this popular drop is shaking off its stereotyped shackles.
Reports from industry analysts, such as the International Wine and Spirits Record (IWSR) Drinks Market Analysis, reveal whisky sales, across all categories, are booming globally. And, according to research, more women than ever are among its patrons, with millennials, too, hopping on the whisky wagon. In fact, a UK-wide poll by YouGov reported that most whisky drinkers are on board before the age of 31.
This boom in sales and in whisky drinkers' diversity is down to a number of factors. Consumer trends towards craft products and premiumisation (which basically means a perception of quality) lend themselves perfectly to whisky, with its inherent history and time-honoured processes. But, while there is a deep appreciation for the product's back story and pedigree, consumers are also ever on the lookout for the new and exciting. Happily, the spectrum of whisky styles and production methods means the spirit is the perfect mix of quality, tradition and innovation.
As brands tailor their offerings to meet this demand, there's slowly been a shift in perceptions and attitudes.
For a long time, many "aficionados" cried sacrilege if anything other than a drop or two of water was added to a single malt whisky – a prescriptive viewpoint that often alienated and intimidated prospective drinkers. But the rule book is now largely being dismissed by a new wave of broader-thinking whisky folk who believe the tipple, in all its guises, should be enjoyed however you like it best. And with an increased appreciation for the creativity of mixology, younger drinkers have been given the scope they needed to enjoy whisky on their own terms.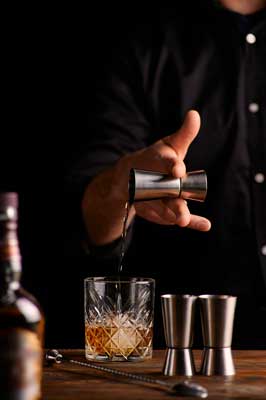 With many nations joining the big guns of Scotland, Ireland, Japan, the US and Canada in producing some stellar examples of the spirit – from Denmark to India, Germany to Taiwan – there's been freedom to experiment, too. Without the restraints of Old World regulations, new raw materials, cask types and ageing techniques, are all playing their part in the renaissance.
All these changes have meant that people new to the whisky world can ease themselves into it with perhaps a flavoured variety or smooth blend and, if they choose, work their way through to a bolder, aged expression.
As for the increased wave of female whisky drinkers? That's simple: women are no longer prepared to listen to what they "should" drink and are just going with their preferences. You may have spotted Mila Kunis ordering a Jim Beam in a recent ad campaign for the bourbon giant, and brands are increasingly including women in their marketing to further dispel the outdated and nonsensical notion that whisky is for men.
Growing numbers of women are joining the industry too. In 2018, Becky Paskin, editor of scotchwhisky.com and Georgie Bell, a global whisky specialist, started a social media campaign under the hashtag #ourwhisky, to dispel lingering myths about who a whisky drinker is.
While there's always room for improvement in making whisky more accessible to all, the fact a more diverse crowd is being introduced to its multiple wonders is good news for everybody.
Whiskies widening the net
1. The Glenlivet

Founded in 1824, The Glenlivet is a single malt whisky steeped in history, intrigue and tradition. While these are points of pride, the brand has kept up with changing perceptions. Touting a new, more modern label design, it pushed out a marketing campaign last year to shed stereotypes, holding itself up as a less predictable gift option for Mother's Day, appealing to women and younger whisky appreciators alike. RRP$62.99, 700ml
2. Aerstone Land cask & Sea cask
In an attempt to demystify the complex language surrounding scotch, distiller William Grant & Sons came up with two variations of the same single malt to highlight the differences that production processes can have on a final flavour profile. The Land Cask (pictured) underlines an earthy smokiness from being aged in warehouses inland, while the Sea Cask focuses on the effects of maturation in a coastal location, namely a delicate sweetness and smoothness with a hint of sea salt. RRP$59.99, 700ml
3. Chivas Regal

With its smooth finish and versatility, Chivas 12YO Blended Scotch Whisky is the perfect whisky for anyone ready to dip their toe in. And this famed brand has a blend for everyone, including the oloroso sherry cask-finished Chivas Regal Extra for sweet-toothed drinkers; the Chivas Regal Mizunara with its east-meets-west flavour profile for Japanophiles; and many more in between, culminating in the luxury Chivas Regal Ultis, a blend of five precious single malts. RRP$56.99, 700ml
4. Glenfiddich IPA experiment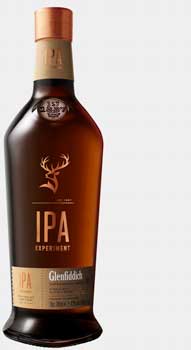 Another Scottish brand with an esteemed pedigree, dating back to 1886, Glenfiddich has long been a top choice for the discerning single-malt connoisseur. But the Speyside distillery is also keeping up with the times, joining forces with
a local craft brewer to create their IPA Experiment, the world's first single malt whisky to be finished in IPA craft-beer casks. Together the brewer and Glenfiddich created a zesty IPA beer to imbue the oak casks with extra hoppy notes. RRP$117.99, 700ml
5. Glenmorangie

In 2009, Glenmorangie released Signet, the world's first single malt whisky made with roasted chocolate barley malt. The innovation placed them squarely in view of those eager to get their hands on something new and interesting, yet the brand knows better than to tinker with the tried and true. Glenmorangie The Original is often dubbed Scotland's favourite single malt – soft, mellow and creamy, this 10YO single malt has wide appeal amongst whisky drinkers new and old. RRP$349.99, 700ml
6. Jameson Caskmates

With craft beer enjoying worldwide popularity, Jameson, the biggest and most well-known Irish whiskey brand, cleverly teamed up with a local brewery to create Caskmates, a whiskey finished in beer barrels. Two varieties are now available. The IPA Edition has characteristic crisp hoppy notes on the palate with a signature smooth finish, while the Stout Edition has a subtle touch of hops and cocoa beans, finishing long and sweet. RRP$49.99, 700ml