Kiwi brothers Ollie and William Deane are on a mission to serve up healthier drink options while also making our beautiful planet a better place.
Dynamic duo, Ollie and William Deane, hit the alcohol industry recently with the highly popular RTD (ready-to-drink) White Rhino, created under brand name Part Time Rangers. A curious name – read on.
Small beginnings
Orientation week in Dunedin was where it all began. Ollie mixed up a gin concoction for a slightly under-the-weather William to help him through the week: gin + lemon + water. It worked and, not only that, it soon got the thumbs up from all 12 of the brothers' flatmates. Their natural, sugar-free RTD was born; next they had to figure out how to get it in a can.
After contacting 100 different people – and 99 rejections – the brothers finally hit upon someone that took these young, inexperienced lads seriously.
Once the boys were ready to go they targeted three Liquorland stores based in the university towns of Dunedin, Wellington and Christchurch. These three Liquorlands gave the boys a shot.
It was a gamble that paid off; after the first two weeks on the market and two underground launch parties, White Rhino had completely sold out and the sales calls started coming in.
Big plans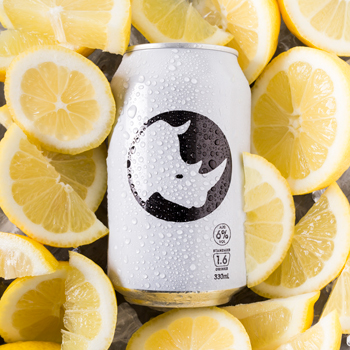 So what about the Part Time Rangers and Rhino bit? An encounter with Jamie Joseph, director of conservation charity Saving The Wild, left the brothers blown away by her story. Jamie is on the front line of conservation in Africa, working to take down criminal poaching rings and the corrupt officials that enable them.
The boys had themselves grown up in a family that did humanitarian work in Ethiopia and travelled elsewhere in Africa. One particular trip to Tanzania revealed the truths of the poaching industry. "Seeing it first hand was gutting," says Ollie.
The Deane brothers realised they needed to get involved with Jamie's mission. Hence, 10 per cent of Part Time Rangers' profits is donated to Saving the Wild, with the boys creating a community of part-time rangers in the form of their customers.
The white rhino was an easy first choice of beneficiary, and now the duo are expanding their range to help protect other endangered animals. They recently launched African Elephant to raise awareness and funds to help tackle the illegal elephant ivory trade in Zimbabwe.
Much like White Rhino's simple components – gin, real lemon juice and pure sparkling water – African Elephant also has just three ingredients – triple-distilled vodka, real lime juice and pure sparkling water. Both drinks are super refreshing, 100 per cent natural, and contain less than one gram of sugar.
White Rhino has been one of New Zealand's start-up success stories of 2018 and we can expect much more from the brand in 2019. "We've got big plans; events, new products and exciting new adventures," says Ollie.
And while the duo puts their success down to taking risks and a bit of luck, we reckon their brother bond and passion for conservation and business is what makes things tick. That and the fact that they make bloody delicious, low-sugar drinks.