After years of cancellations we're thrilled to see these events – proudly sponsored by Liquorland – this year!

A strong desire to quench … and quench we will!
Head to the sunniest place in New Zealand for the inaugural Taranaki Beer Festival, featuring the best craft breweries from Taranaki and around the country, as we take over the TSB Stadium for Taranaki's hoppiest celebration of the craft beer industry.
Taranaki Beer Festival will showcase craft beers, cider and seltzer from over 30 breweries from all around New Zealand on the 1st & 2nd July 2022, TSB Stadium, New Plymouth.
Session times:
Friday 1 July 2022: 6:00pm – 11:00pm
Saturday 2 July 2022: 3:00pm – 10:00pm
Indoor stands, food village, mingle areas, entertainment and more!
The inaugural Taranaki Beer Festival features the best craft beer, cider and seltzer from more than 30 breweries from all over New Zealand. taranakibeerfestival.co.nz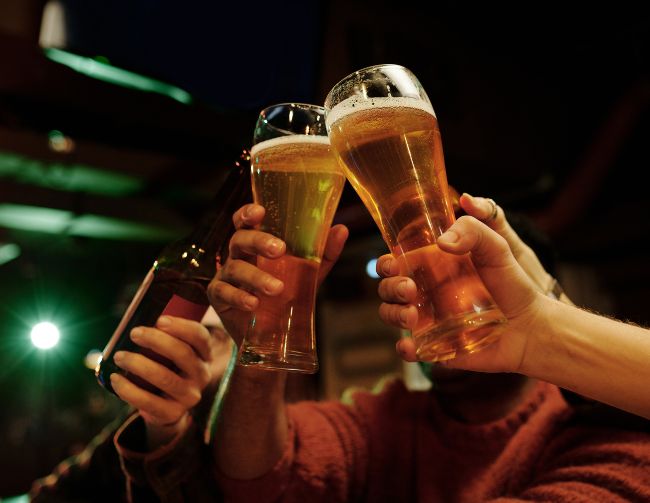 Other events coming up...
Beervana, Wellington
AUGUST 19 & 20
Think interactive, themed bars and damn good food. Beervana's the best way to discover everything that is wonderful about beer, all in one place. Held over two days, Beervana brings together the country's congregation of craft beer enthusiasts to taste, reflect on and explore the hoppy drop in all its glory. beervana.co.nz
Highball, Wellington
SEPTEMBER 23 & 24
Highball is New Zealand's celebration of spirits and cocktails. A two-day celebration showcasing some of the best purveyors of cocktails and spirits New Zealand and the world has to offer! Pair this with tasty food and banging tunes and you've got a great night out sorted. See you there! highball.co.nz
It's Otago's official celebration of its brewing and culinary heritage. With tantalising treats that'll appeal to every kind of palate and entertainment for young and old – from seminars to bouncy castles to Kiwi tunes.
Run, don't walk. craftbeerfestival.co.nz